New land-lease solution launched
New land-lease solution finally launched! State Service of Ukraine for Geodesy project with brand new auction type deployed to production this December!
December 28, 2018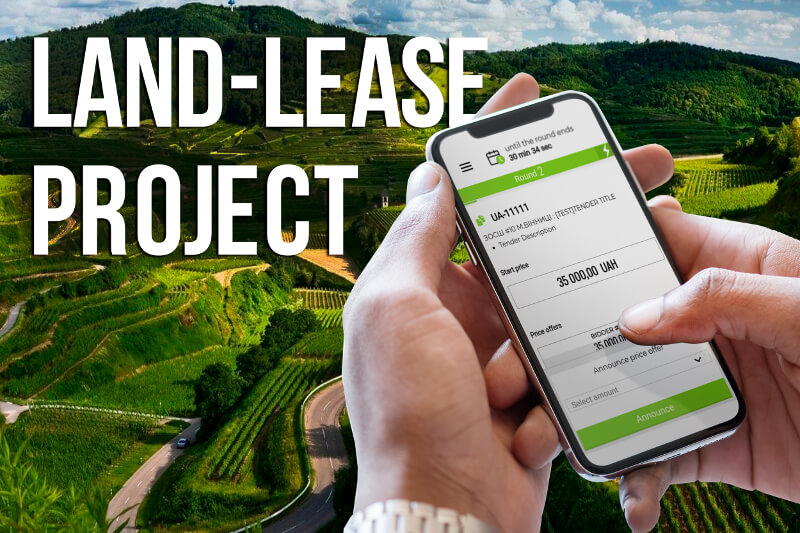 The StateGeoCadastre project developed an enhanced technical solution for state-owned land lease procedure that has been launched in production this December. The 1998 Law of Ukraine on land lease has found it's digital implementation through the new procedure encompassing threes key stages: tendering, auction and awarding. The first stage of tendering consists in getting together all the bidders willing to participate. The following auction stage is focused around the competitive struggle for the best price offer and becoming the auction winner. The last stage of awarding includes the process of signing the auction protocol and conclusion of a contract between the procuring entity and the winner. All in all, we have designed a close to real life auction that you might have seen many times feachured in movies!
Our Texas auction features include special gong sound on the beginning and completion of each tendering procedure, available options to accept the bid price or propose your own one, more attractive design and user-friendly, intuitive interface.
Many thanks for fruitful cooperation and making all this come true to "Prozorro.Sales" state enterprise and for great performance to our best implementation team including our all-dedicated techs and managers and to all the involved professionals.