Atreus
Discover the peculiarities of the Atreus SaaS auction platform, a highly scalable solution that comes in many different formats to power you with an enormously big number for its application.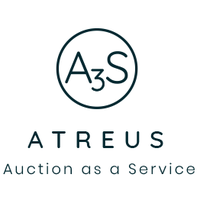 Atreus is a Python-based SaaS auction platform for online bidding.
How does it work?
Straight after your registration on a site, you can create an online auction. You start with choosing a type of action and filling the necessary information like title, description, minimal step, and start date. Then, you add the items you want to sell, and after that, you register the bidders, providing their names and emails. Bidders can access your action through a participation URL that was sent to them. In the end, your list of auctions will indicate whether the auction is complete and will provide you with the detailed results of the auction.
What auction types?
Creating your auction at Atreus platform, you may consider 4 types of auctions as follows:
What is so special?
The four types of auctions allow the user to achieve multiple business needs. Choosing the right type, you choose the prosperity of your business and the satisfaction of your clients that are based on the digital innovation of Atreus.
SaaS auction platform by Atreus.auction is a cloud-based solution available for you anywhere and anytime.
Four types of auctions that come in many different formats power you with an enormously big number for its application.
The platform is highly scalable. If you need to increase system capacity, the Atreus team can easily involve additional servers with AWS. 
Learn more about Atreus and try out the first 10 auctions for free following the link https://atreus.auction/.